Refurbishment of the Ala Mazzoniana, Termini Station, Rome
October 12, 2015
---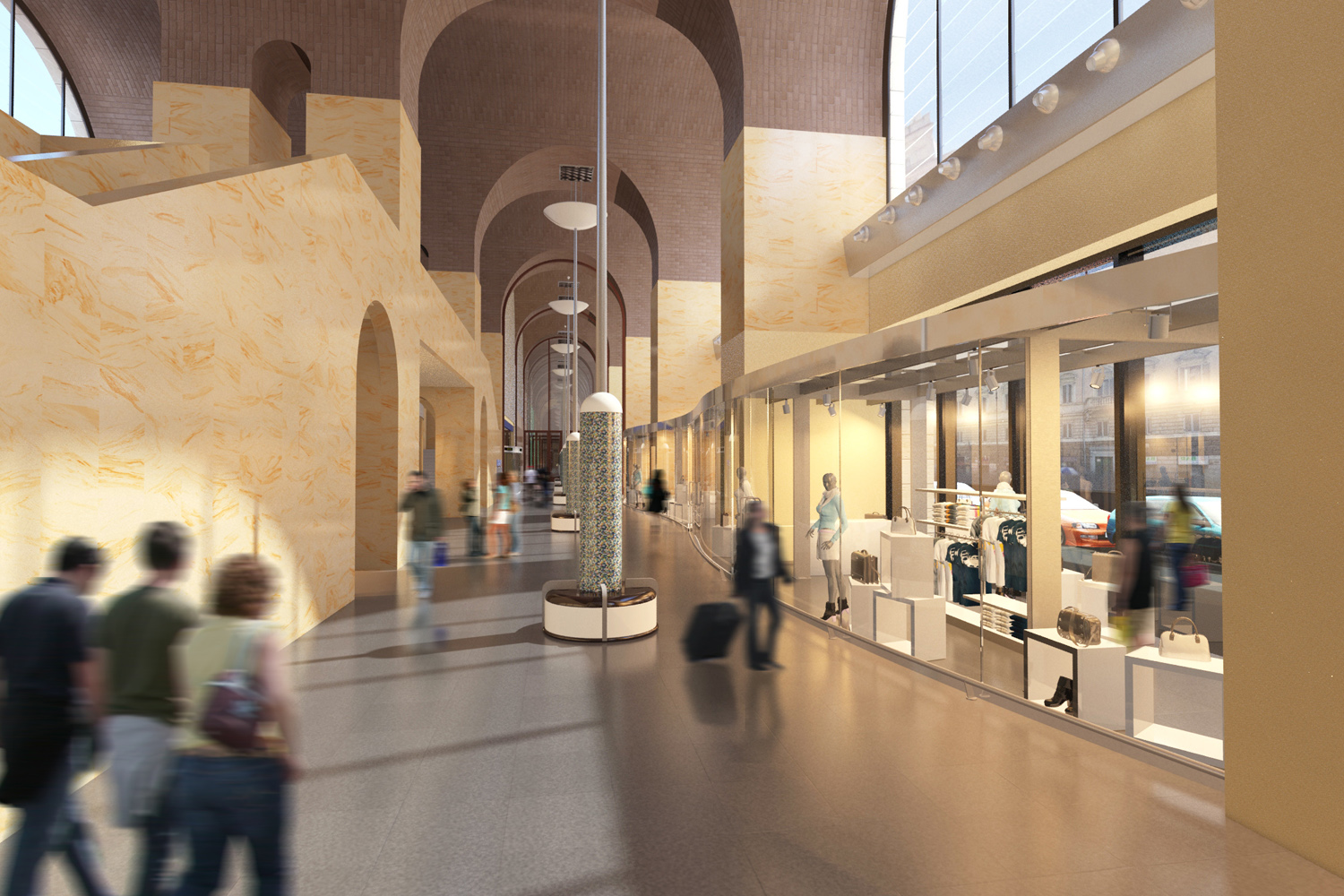 ---
Refurbishment and reorganization of the internal layout, to create a new commercial and service gallery, integrated into an harmonious and modern environment.
New curvy and transparent glass and steel structures will be created, hosting 5 new commercial spaces and a completely renovated rent a car hall with 9 car rental companies.
The offer mix will be completed with a news stand, the new multi service left baggage office, travel agency, info point and tourist services.